The Reside Difference
RETIREMENT BEYOND EXPECTATION
Reside Communities is a boutique operator with over 70 years' experience in the retirement sector, with communities throughout South East Queensland. With a simple goal of creating opportunities for residents to experience the retirement they deserve, each Reside village embodies a philosophy of living independently and savouring all of life's special moments.
Reside is founded on a strong commitment to creating communities that respond to the changing needs and wants of our residents, supporting the transition into later life. Each community is shaped around five core principles.
1
PEOPLE FIRST
Our residents are at the heart of everything we do. We listen to their needs – and then we deliver.
2
QUALITY WITHOUT COMPROMISE
From the services we offer to the communities we foster, we never compromise on true quality.
3
EMPOWERMENT AND CHOICE
Every resident is empowered to live life on their own terms.
4
PURPOSE-BUILT LIVING
We don't just design apartments – we design homes that fit you now, and into the future.
5
LASTING RELATIONSHIPS
As both the developer and operator, we create enduring communities.
KAY MCGRATH


AWARD WINNING JOURNALIST AND RESIDE COMMUNITIES AMBASSADOR

The Reside Communities philosophy of empowerment and choice for all residents aligns with my views on retirement – to embrace life and live each day to the fullest. I don't believe retirement is necessarily about slowing down. It's about repurposing and embracing the next chapter, which is what Reside Communities brings to each of its villages.

As a boutique retirement living operator with more than 70 years' experience, the team at Reside Communities understand the needs and wants of modern retirees.
"
I would personally recommend anyone considering retirement living to take a close look at the lifestyle on offer at Reside Communities' villages.
"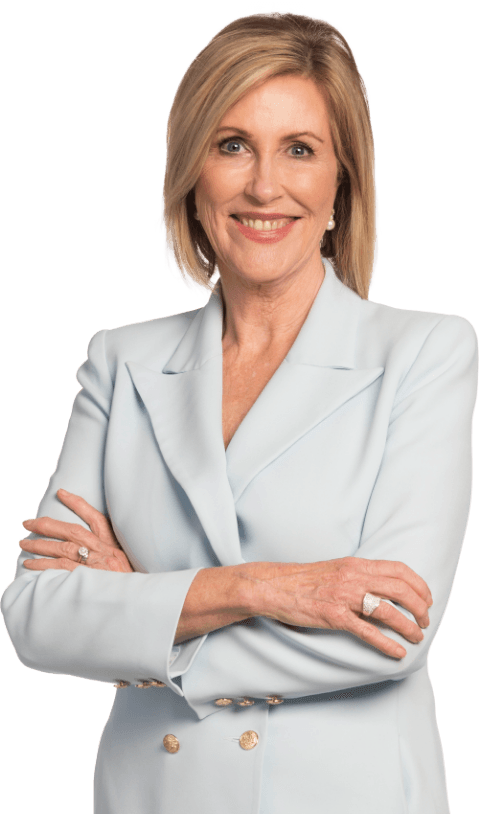 Welcome home
to Fairway Carindale.
REGISTER YOUR INTEREST
To speak with one of our team,
please complete the form below or call
our Sales Manager on 1300 324 792
VISIT OUR SALES SUITE
Ground Floor, Pacific Golf Club,
430 Pine Mountain Road
Carindale QLD 4152